InteliOne Financial Partners
Intelligence, Innovation, Integrity…
One Heart, One Mind, One Purpose…
"InteliOne!"
We are in the business of helping people. We help consumers save money, and we help families protect and preserve their financial future.
How can we help you today?
Our Values
Integrity, Perseverance, Accountability & Teamwork (IPAT)
We live our four core values in each and every interaction with our valued partners. Our partners can rely on us to take our core values to heart while challenging ourselves every day to ensure we are truly living our values. By identifying the heart and soul of InteliOne, we strive to grow our business in ways that are greater and more meaningful with endless growth.
Our Mission
Along the way, we've earned a reputation for excellence. We proudly offer products from companies that's rated "A to A++" Excellent by A.M. Best, year after year, like United Home Life, Foresters, Mass Mutual, Ameritas, Royal Neighbors,  TransAmerica, American Amicable, North American, Athene, Mutual of Omaha, Gerber, John Hancock and many more. We make a difference in all communities nationwide by providing services that is second to none. We protect families and most importantly, legacy…from our valued agents to clients. Helping agents and families get the most value out of their financial services is at the heart of everything we do.
"We are the one marketing organization you need. The one that meets your expectations and helps your business thrive alongside us. We value you because you are our partner!"
People are our focus. We invest in people. We put people first. We are innovation-driven. We act with integrity. We hold each other accountable. We believe in simplicity. We are socially responsible. We strive for excellence.
Grow with InteliOne Financial Partners...
We allow insurance carriers, agents and agencies to utilize InteliOne to gain a clear path towards diversifying their product mix and deepening distribution. We focus on several pillars of growth to better serve the Senior Market and all of our valued clients.
With 10,000 Americans turning 65 every day, our goal is to position our agents as the "go-to" advisor for senior life and health insurance in their community, along with Mortgage Protection, Final Expense, Medicare, Dental, Vision, Annuities, Long Term Care and other valuable products. We do this by providing access to the best insurance products on the market from the industry's leading insurance companies, along with elite tools, technology, training, back office support and resources.

Annuities
Traditional IRA, Roth IRA, Retirement Protection, SEP IRA, Guaranteed Income, Probate Avoidance, Simple IRA, Wealth Transfer, Estate Planning, Fixed Indexed, Deferred Income, SPIAs, Hybrid Annuities.

Long-Term Care
Traditional LTC, Short-Term Care and Home Health Care are crucial as more Americans are recovering at home.

Preneed
Multi-pay and Single-pay Preneed Insurance sold through Funeral Homes.

Senior Health
Medicare Supplements, Medicare Advantage, Part D, Disability Income, Cancer.

Final Expense
Simplified Issue Whole Life, Single Premium Whole Life, Guaranteed Issue Coverages, Funeral Trusts and Preneed.

Life Insurance
Mortgage Protection/Simplified Issue, Return of Premium, Competitive Term, Fully Underwritten Whole Life, Single Premium, Term, Indexed Universal Life, Hybrids, E-Applications/TeleSales.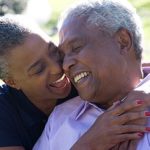 Universal Life/Index Universal Life/Advanced Life Sales
Tax Free Retirement, Pension Max, Buy/Sell Agreements, Executive Bonus Plan, Participating Whole Life, Guaranteed Universal Life, College Funding, Key Employee, Estate Planning.
Accident & Health
Long Term Care, Accidental Policies, Disability Income, Critical Illness Policies.
Why Choose InteliOne Financial Partners?
Integrity
It's our company's guiding principle. We live by the old adage of "Do what you say you will do, WHEN you say you will do it." Integrity is engrained across our entire corporate culture.
When you partner with us, you can expect everything we do to be done with integrity and above reproach.
Experience
We know the insurance marketplace and what it takes to be successful. Whether it's final expense, mortgage protection, Preneed, Medicare Supplement and/or Advantage, annuities or traditional life insurance, we've experienced the sales process and closed the deal.
Our team of industry veterans have worked for major life insurance carriers and are on our Board of Advisors, so we know what it takes to design, develop, administer and distribute quality products.
Result
The most important number that we track at InteliOne is how many people we can serve each year, from agents to clients nationwide. We continue to bring new products to the market, increase and strengthen our exclusive relationships and we insure and protect more people, all at the same time. Join us to help more people with their life and health needs.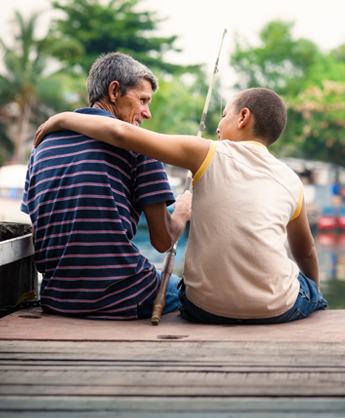 When it comes to insurance, we've got you covered. Learn more about how our products can help you.
Happy Partners
We're proud to represent great insurance carriers like:
Contact us
Get a Free Insurance Quote